Prices
Prices
You can easily place your order by filling out the following form. Please provide your information so we can contact you right away!
Package:
AZOTER-F, AZOTER-SC and AZORHIZ: 25 and 30 liters barrels
AZOTER-L: 20 and 25 liters barrels
Expiry date: 3 months stored in a cool place (4-14 °C), protect it from sunshine.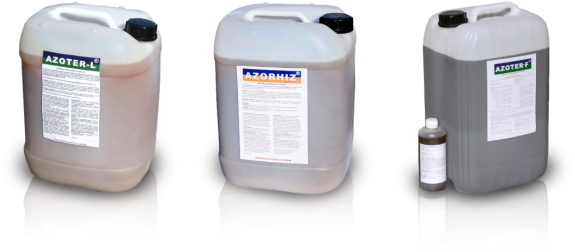 Communication form